The Beatitudes
I run out of energy often these days. Last evening I didn't feel as though I could walk another step, so I set my Ipod to repeat Arvo Part's choral setting for "The Beatitudes," and colapsed into my old over-stuffed chair. The music is so ethereal and magnificent, the various verses seem to drop into the velvety black night of an infinite universe, whether or not science says such exists. The music is an expression of a part of the human spirit that is able to encompass God. As I listened, I heard that at least one man on this planet knows that it is possible to do only those things that are Godly and to be at peace with the universe.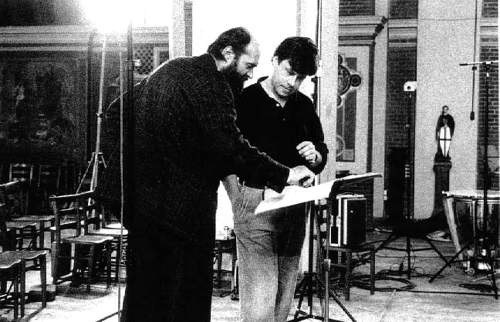 *
The chorus made up of children and adult male voices sang "Blessed are the Peacemakers," and I wanted George W. Bush to be put in a cell and forced to listen to it over and over and over again. However, that would not be in the spirit of this magnificent piece of music.
Instead, I must be the peacemaker, and I must forgive George his mistakes. I believe that it is necessary for each of us to take it upon ourselves to be the peacemakers if we wish to prevent our world from tipping into a terrorist frenzy, an intranational blood bath.
We each must search for and/or become leaders for peace if we wish to "behold the children of God."
That means I vote for John Kerry in the short term.
*musiclog.com, ©musiclog.com 1998-2003, "http://www.musicolog.com/musicolog.asp," (June 9, 2004, 6:56 A.M. EDT)
E-mail me! My e-mail address is ZacSfuts@aol.com.
Visit my homepage
AOL Hometown