America the Great!
Or, Is It?
Another Rant
Check out this article from
the Minneapolis/St. Paul City Pages
, February 23, 2005. I found the article when I was looking at another (extremely young and smart) gay man's blog
sometimeshappy
. Michael Ventura, writing "America by the Numbers: No. 1?" has a few facts that punch holes through the notion held by most of us that we are the greatest nation on earth. For instance,





Twenty percent of Americans think the sun orbits the earth.


Foreign applications to U.S. grad schools declined 28 percent last year.


The World Health Organization "ranked the countries of the world in terms of overall health performance, and the U.S. (was)...37th.


"U.S. childhood poverty now ranks 22nd, or second to last, among the developed nations. Only Mexico scores lower"


# "Sixty-one of the 140 biggest companies on the Global Fortune 500 rankings are European, while only 50 are U.S. companies" (The European Dream, p.66). "In a recent survey of the world's 50 best companies, conducted by Global Finance, all but one were European" (The European Dream, p.69).





*
Actually, he lists a total of 33 of these debilitating tidbits.
I know that this is politically incorrect to the point of blasphemy against the Holy Roman Empire of the United States of America. However, one of our rights as citizens of this once great democracy is that of dissent.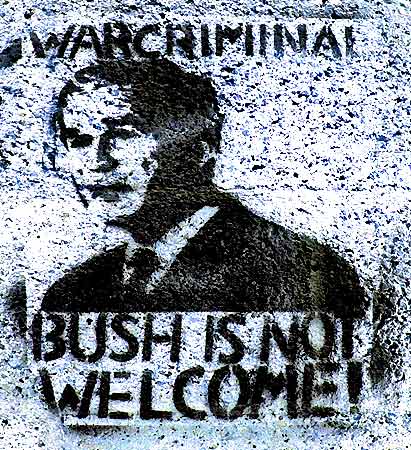 *
Well, I am dissenting!
Mr. President, you and your neo-con administration have commandeered the entire nation into an adventure that is bankrupting us economically, politically, socially, and spiritually!
*Ventura, Michael, "America by the Numbers: No. 1?"
City Pages
, http://www.citypages.com/, February 23, 2005, visited Sunday, March 13, 2005, 9:16 AM, EST.
*Indymedia Ireland, http://www.indymedia.ie/index.php?results_offset=10, viewed Sunday, March 13, 2005, 9:48 AM, EST.
E-mail me at
ZacSfuts@aol.com
with comments. I do like to have the opportunity to communicate with readers.
Visit my homepage at
AOL Hometown
.